For the past few years I've been collecting various Bruce Timm Templates on the net, with the intent to draw my own characters using said templates. I never quite had the time to sit down and do it though. However a major back injury has given me all the time in the world. So I finally got around to using the templates in photoshop/paint. I'll be posting my creations here. I don't think they're that great, but I enjoy doing them and they keep my mind off the pain. Hopefully, you'll enjoy them as well. I'm starting off with the three member team Power Surge!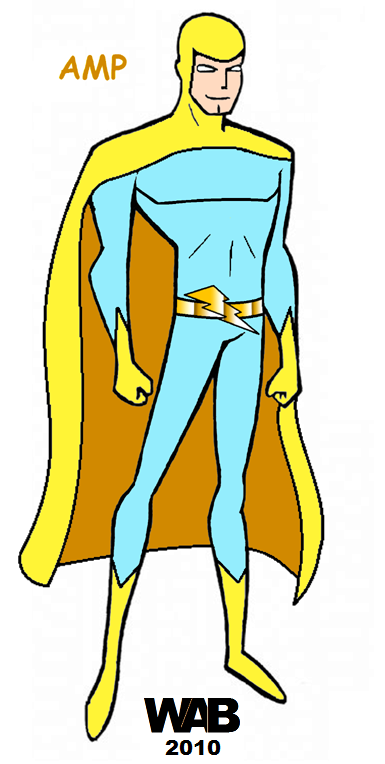 Amp. Julius Franklin was an electrician working in the city of San Pacifica. During an accident while setting up the electrical wiring in a new house, he was electrocuted. While the 300 amp surge did not kill him, it activated a host of latent mutant powers. His abilities include Flight, the ability to fire arcs of electricity from his hands and eyes, and he can even briefly transform into electricity to travel through power lines or any device connected to an active power grid. Amp is also a member of the Superhero group known as POWER SURGE!
Depth Charge. Tiffany Jones was an officer in the United States Navy. During a naval exercise in a 50 man submarine, a live torpedo was fired by mistake by an opposing submarine. The torpedo slammed into the sub that Tiffany was on. She was the sole survivor. The underwater explosion activated a latent mutation in Tiffany's DNA. She now has the power to fire torpedo shaped water blasts from her hands, the ability to swim at high speeds, and she can even leap great distances by firing water blasts at the ground to launch herself into the air. In addition to these abilities, she also has enhanced toughness, and can breathe underwater indefinitely. Depth Charge is also a member of the team, POWER SURGE!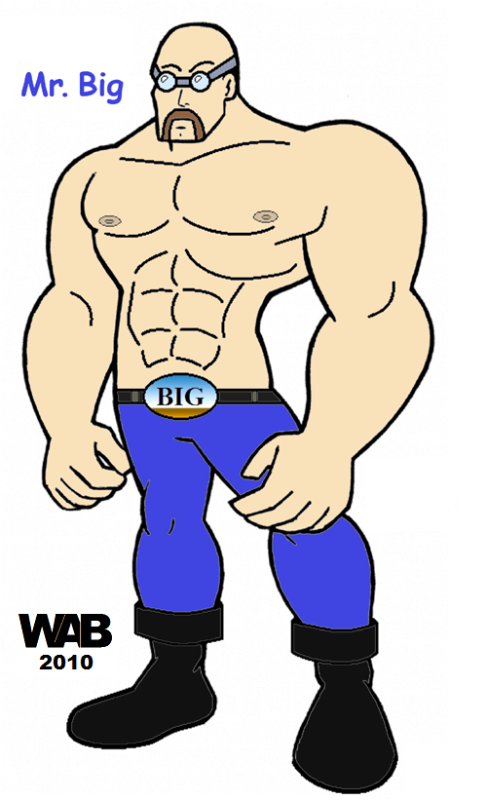 Mr. Big. A pro-wrestler for the past decade, Morgan Biggs made a name for himself in the XWE. Prior to a championship match, his manager slipped an experimental steroid compound into Morgan's energy drink. During the match, the steroids activated a host of latent mutant powers in Biggs DNA. The match was stopped when Morgan leapt through the ceiling of the stadium. Mr. Big's powers include Super-Strength, Super Leaping, Super Durability, and the ability to increase his body mass dramatically. Mr. Big currently lives in San Pacifica, and is a member of the Superhero group known as POWER SURGE! His identity is publicly known.