I promised some more artwork and here it is. First up, an illustration I did for Black Gate magazine awhile back. Unfortunately, it printed a bit dark, but I like the composition.
If you are a fan of fantasy and you aren't reading black gate, you are doing yourself a disservice. There are some very nice articles on gaming, history of past writers, very good reviews of up and coming novels and some great short stories. It is really a privilege to do work for Black Gate. Here is the link to their site:
http://www.blackgate.com/
And here is the pic: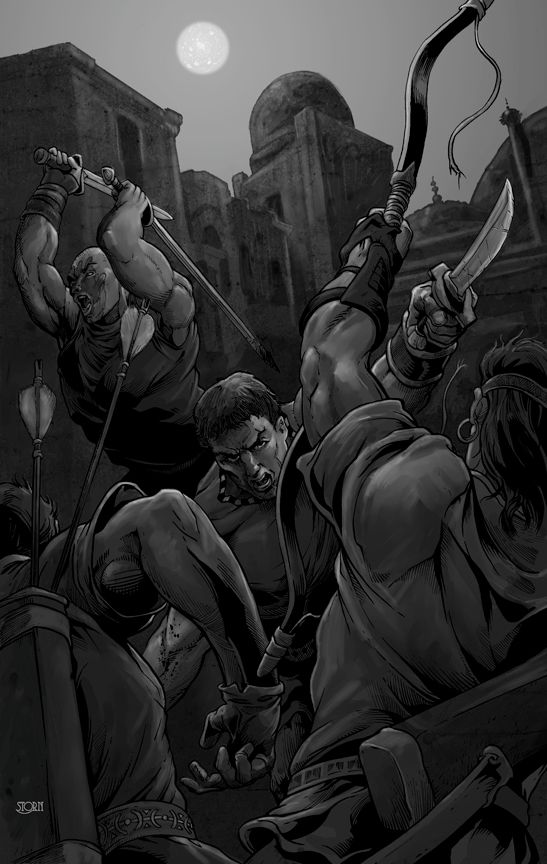 And this is a companion commission to one that I did 10!!! years ago.
and here is the one I did 10 years ago...
And a recent fantasy commission. Of which, appears in Image Portfolio 3, if anyone wants a higher resolution. I've teamed up with LPJ Design and will be releasing some artworks in higher resolutions to make an extra buck here and there. Linkage:
http://www.rpgnow.com/product_info.php? ... s_id=92173
artwork:
These works are licensed under a Creative Commons Attribution-NonCommercial-ShareAlike 2.5 License.
Creative Commons Attribution-Noncommercial-Share Alike 2.5 Generic