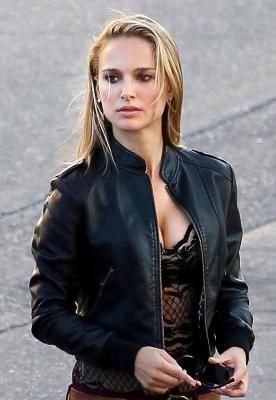 Name: Darlene Lampwick
Occupation: Paralegal/adventurer
Base of Operations: Aurora, CO
Affiliation: First Responders
Age: 31
Height: 5'3"
Weight: 109 lbs.
Eyes: Brown
Hair: Blonde
Power Level: 8
ABILITIES
Strength 0
Stamina 2
Agility 3
Dexterity 3
Fighting 0
Intellect 2
Awareness 2
Presence 4
POWERS
Cloak of the Mind
• Precise Concealment 10 (All Senses but Tactile, Limited to Lifeforms/Mental effect) – 11 points
Grasp of the Mind
• Precise Subtle Move Object 8 (6 tons) – Dynamic array, 23 points total
AP: Subtle Flight 6 (120 mph), Dynamic
AP: Reflective Deflect 8, Dynamic
Night Breed Nature
• Regeneration 2 – 2 points
EQUIPMENT
Binoculars – 1 point
Car (Mazda Miata) - 11 points
Fire Extinguisher (in car) – 1 point
Laptop computer – 1 point
Smartphone (Camera, Internet, GPS, etc) – 6 points
ADVANTAGES
Attractive
Connected
Contacts
Defensive Roll 6
Great Endurance
Equipment 4
Languages 1 (Spanish)
SKILLS
Deception 6 (+10/+12)
Expertise: Law 2 (+5)
Expertise: Night Breed 2 (+5)
Insight 3 (+5)
Intimidation 1 (+5)
Investigation 8 (+10)
Perception 3 (+5)
Persuasion 6 (+10/+12)
Ranged Combat (Move Object) 5 (+8)
Vehicles 2 (+5)
OFFENSE
Initiative +3
Move Object +8 (Ranged, Damage 8 )
DEFENSE
Dodge 8
Parry 7
Fortitude 6
Toughness 8/2
Will 8
APPEARANCE
Despite her petite size, everything else about Darlene is big; her smile, her laugh, and her flashy/trashy taste in clothes. She favors leather and pleather jackets, revealing tops, tight pants and high heels, either pumps or ankle boots. She also never goes anywhere without an oversized purse and a pair of sunglasses, typically perched on top of her head. As comfortable as she is in these outrageous outfits, at least part of her appearance is an act; she knows people tend to underestimate a 'blonde bimbo'.
PERSONALITY
Very extraverted ever since she was small, Darlene has become a bit more reflective since recovering from her coma; sure, she can still turn on the charm and Southern sass when she wants to, and she's still a lot of fun at a bar or party, but now there's a somber undertone beneath her oversized persona. Dar has seen the darkness people are capable of, the suffering of those at the brink of death, and what returning from death can do to a Night Breed; now her compassion for others burns as bright as her quest for justice.
BACKGROUND
A pint-sized Southern dynamo in three-inch heels, Darlene Lampwick was a party girl waitress until her big sister Louise, sick and tired of her devil-may-care lifestyle, encouraged her to try to make something of herself. So Dar enrolled in the paralegal program at Athens Technical College; after graduation, no one was more shocked than Darlene when she found out she was actually good at her new job. Things seemed to be looking up for the feisty young woman.
But then three years ago, she was sexually harassed by Charles Raymond, a senior partner at the Atlanta law firm where she worked. When she complained, her concerns were dismissed; enraged, she did a little digging into his background, and came upon some very dirty secrets, secrets someone was willing to go to great lengths to keep hidden.
The driver was just supposed to scare her, not run her MINI off the road and into a river; she was trapped inside the flipped-over car as it slowly flooded with water, unable to get the doors open. Darlene ended up in a unresponsive coma for three years, during which she believes she was in touch with 'outer entities', faceless beings whom she claims taught her new ways of seeing the world. When she awoke, she found she had unusual mental abilities and a passion for justice, whatever the cost. She's also being reading a lot more (Dar might be one of the few people to wake up
smarter
from a traumatic head injury), especially about others like herself, which led to a certain hospital in Colorado...
COMPLICATIONS
Motivation
: Justice. Darlene is sick and tired of seeing powerful people get away with murder, sometimes literally. She's no killer, but her thirst for justice can take her down some fairly dark paths.
"Ah'm with the band."
: Even though her life has changed in so many ways, Darlene's fashion sense has not; she still dresses like a groupie hanging around backstage at a Van Halen cover band concert, which is not always appropriate.
"Ah missed some stuff."
: Three years out of your life is like ten years in pop culture reference years; Darlene has a very full TiVo and a lot of catching up to do.
"You ain't stickin' me in no damn box!"
: Her harrowing experience has left Darlene with fairly acute claustrophobia; among other things, she will now only drive a convertible.
"They made him a what now?"
: During the time she was comatose, the man who put her there, Charles Raymond, has become a senator. And he is very unhappy to find out she's awake...
POWER POINTS
Abilities 32 + Powers 35 + Advantages 15 + Skills 19 + Defenses 22 = 123 Total