STEFANO DIMERA

(Power Level 6)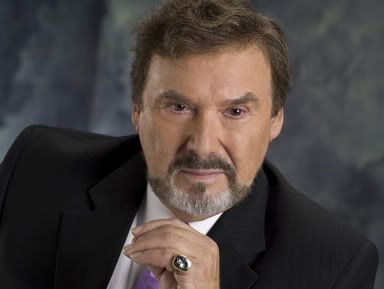 STR 11, DEX 10, CON 10, INT 18 (+4), WIS 15 (+2), CHA 18 (+4)
SKILLS
: Bluff 8 (+12), Intimidate 8 (+12), Gather Information 5 (+9), Knowledge (arcane lore) 6 (+10), Knowledge (business) 8 (+12), Knowledge (civics) 5 (+9), Knowledge (current events) 5 (+9), Knowledge (streetwise) 8 (+12), Language 1 (English, Italian [base]), Notice 4 (+6), Profession (businessman) 10 (+12), Sense Motive 4 (+6)
FEATS
: Benefits 7 (Status [DiMera], Wealth 6), Contacts, Connections, Equipment 10, Luck 3, Master Plan, Minions 6, Ritualist, Skill Mastery 1 (Bluff, Intimidate, Knowledge [streetwise], Sense Motive), Taunt
POWERS
:
Immortality
Equipment
: DiMera Mansion (
Toughness
: 5;
Size
: Large;
Features
: Garage, Holding Cells, Laboratory, Library, Living Space;
Cost
: 7 points)
COMBAT
: Attack +0, Grapple +0, Damage +0, Defense +0, Knockback -0, Initiative +0
SAVES
: Toughness +0, Fortitude +2, Reflex +2, Will +7
COMPLICATIONS
: Obsession (Brady's), Reputation (Evil, Immortal), Secrets (Plenty)
Abilities 22 + Skills 18 (72 ranks) + Feats 26 + Powers 5 + Combat 0 + Saves 9 = 80 points
Michuru81 wrote:Anyone who knows anything about daytime soaps will tell you that there's no bigger badass than Days of Our Lives' own Stephano DiMera. The guy is beyond sinister. He started out as a mob boss but over time became something more... Often times, Stephano's plots involve the occult. Stephano holds the record for most deaths in Salem (eleven) and cites that as the seventh son of a seventh son, he is immortal.

Certainly seems to be the case... Stephano is returning from the grave just when his enemies have been lulled into a false sense of security, using surprise and guile to stab at them and take whatever he wants... usually before dying again...